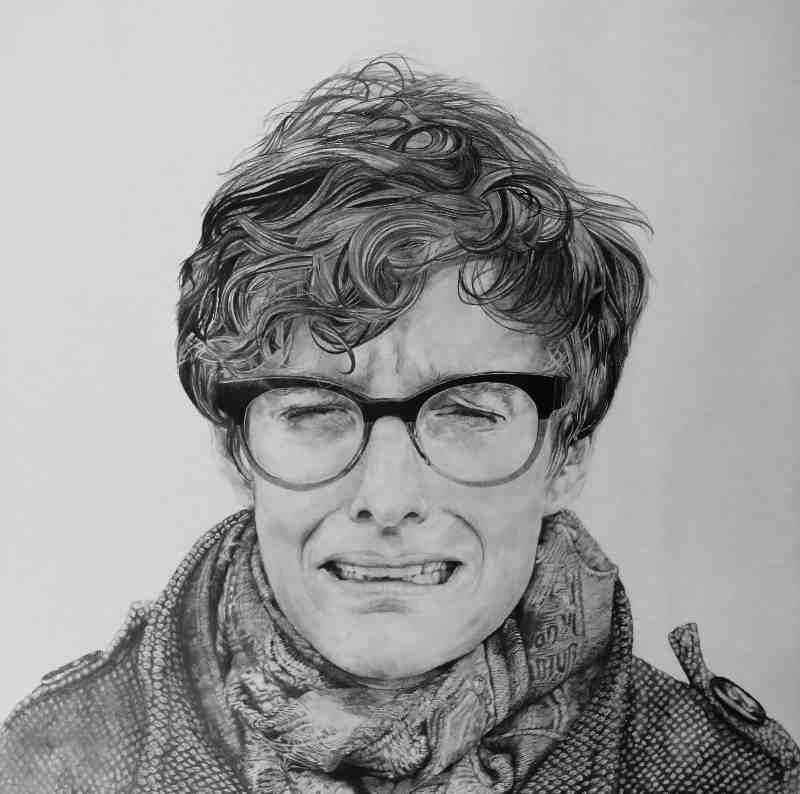 Maddalena 2015


graphite on paper




100 x 100 cm
Frame of Mind is an Autism awareness campaign that invites you the viewer to engage with work of seven contemporary artists.
Lily Mae Martin, Artist
Alise's drawings are beautiful in rendering and perhaps a little uncomfortable for some in subject. When I look at these, I think about the textures and admire the technique before I consider the concept. As a fellow portrait artist I really dig these – they don't look happy, they look extremely uncomfortable. As if they have just received some hard news, and Alise has captured that moment that the inner turmoil is written all over their faces.
We've all been there, some more than others – but we all know this. It's a punch gut feeling and it's just as important and valid to the human experience as the calm, happy moments.
FRAME OF MIND: SHARE YOURS BY COMMENTING HERE ON MADDALENA