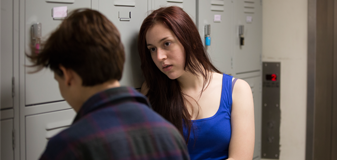 By Associate Professor Amanda Richdale
To date, there has been relatively little research focused on adolescents and adults with autism, making this project a very important one. Our primary goal is to find out what happens with young people on the autism spectrum and their families as these young people transition into adult life. We want to identify outcomes for young people and their families, and understand what predicts these outcomes so that in the future, better, well-timed and individually tailored supports can be provided to maximize positive outcomes.
To determine what measures to include in the study, we conducted a systematic literature search, spoke with other researchers and, most importantly, we spoke to the autism community prior to the start of the study.  We continue to maintain connections people with autism to inform the study, which has now been recruiting participants for about 20 months. Some of our participants are already completing their 1-year follow-up.
So what can we tell you so far about these young adults and their parents who have completed the survey? The report below is focused on those adults with autism, without an intellectual disability.
Diagnosis
There is a clear need for earlier diagnosis of autism; only 12% of our young people were diagnosed by age 3 years, and 50% received a diagnosis when they were 9 years or older. While there were no differences between young people diagnosed later and earlier in terms of their autism symptom severity, lower levels of wellbeing and higher levels of anxiety were related to an older age of diagnosis.
Education
The majority (72%) of young people found their time at school and university challenging, but only 41% received support. Of those students who didn't receive support, 72% said they needed support. Bullying is a major issue, with around two thirds of young people reporting having been teased, called names, and asked for money; these were the most common forms of bullying identified.
Mental Health
The most common mental health diagnoses and/or problems reported were insomnia (55.9%), anxiety (52%), depression (26.7%), and ADHD (26.7%).  Focussing on anxiety and depression for the present, these are chronic, and if not treated, impact on all aspects of functioning, affecting not only young adults, but also their families.
In order to be able to treat anxiety and depression, we need to be able to reliably screen and detect these conditions; however, currently, there are no measures that have been validated with autistic individuals for use by clinicians or researchers. By collaborating with Professor McConachie and Dr Parr, who lead a large UK study, we have now validated the Hospital Anxiety and Depression scale which is freely available, short, and easy for health professionals, especially GPs, to use. We have submitted a paper about this scale to a scientific journal and hope that it will be published so that our results become widely known and available.
Ru Cai, a PhD student, is currently exploring why young people with autism have such high rates of anxiety and depression. She has identified that intolerance of uncertainty and emotion regulation are strong predictors of levels of anxiety and depression. We have also found that insistence on sameness and self-regulation are related to anxiety. With this knowledge, training to improve these factors can now be incorporated into interventions designed to alleviate anxiety and depression. We have also submitted papers about these findings, which we hope will be published soon.
Parents
We have also started to examine factors that are associated with positive wellbeing, and anxiety and depression in the parents of young adults with autism. We have found that mindfulness, intolerance of uncertainty, social supports, and self-regulation seem to play a role.
In Conclusion
We have just begun our journey analysing these data, but Dr Mirko Uljarević and I are very excited that the findings thus far already point to ways we can start to improve lives for people with autism and their families. However, much remains to be done, and there is so much potential to make these findings even stronger, leading, we hope, to long-term and sustainable impacts for the autism community.
How can You Help?
At present around 190 young adults with autism (15 – 25 years), 120 parents and 160 young non-autistic adults have contacted us, with most signing consent to participate in this study. While this is great news, only around half of the young people with autism and around 75% of parents have completed the online survey; many non-autistic adults have not completed either, and we were able to recruit only 20 families of young adults with autism who also have an intellectual disability. To have the best impact we need everyone who has signed consent to complete the survey, and follow-ups. We also need more people to join the study, especially families of young adults with autism and an intellectual disability. It's not too late. If you have signed consent you can still go online and complete your survey. If you would like to sign up and participate or have any questions, please contact Dr Lauren Hollier or myself. Email: l.hollier@latrobe.edu.au or a.richdale@latrobe.edu.au.