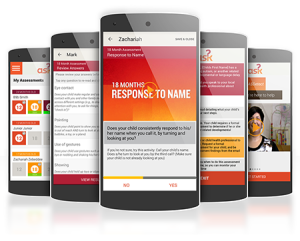 Olga Tennison Autism Research Centre is about to launch ASDetect, a new mobile app to help parents identify whether their children have a "high" or "low" likelihood of Autism.
To ensure ASDetect works well for parents, we need testers to download the app, go through the app journey and undertake mock assessments to help us iron out any bugs and defects.
Testers will be asked to document any issues they experience and report them to us via email. Instructions will be sent via email after you register.
To register, please submit the following details.