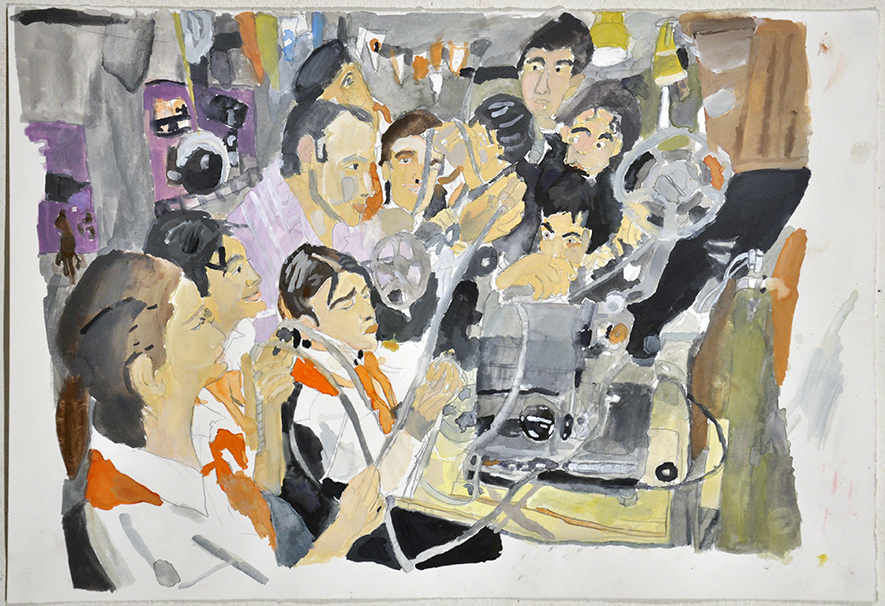 Not titled 2014

gouache on paper
38 x 56 cm
Courtesy the Artist and Arts Project Australia, Melbourne
Frame of Mind is an Autism awareness campaign that invites you the viewer to engage with the art of seven contemporary artists.
Alex Aulich, Frame of Mind Curator
With an evident interest in dynamic work environments, Kyriakopoulos has given us another intimate birds-eye view of a skilled profession in action.  This film crew, in the throes of creating a film, have themselves become the subject of this painting.  The gouache and earthy palette brings a harmony to this busy and populated composition; the use of orange throughout creates a path like little stepping stones for your eye, from the foreground to background.  My eye flick around the faces, looking to read the emotions, and gauge the mood of the group.
FRAME OF MIND: SHARE YOURS BY COMMENTING ON NOT TITLED HERE