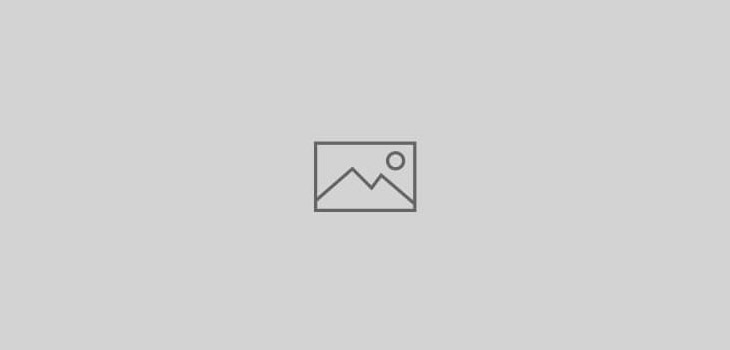 ***APPLICATION PERIOD EXTENDED***
Applications now closing Thursday 16 Nov.
9 Trainee Roles in Software Testing & Cyber Security
Melbourne Based Employment Opportunities
DXC Technology (DXC) is one of the world's largest and most successful IT companies and we know our people and values are the most important elements of our success. We invest in personal growth and development creating an environment where you will be supported to build a thriving career.
DXC's Autism@Work Program is designed to recruit people from within the Autistic Community and this round of applications is for individuals who would like to be trained and work in the areas of software testing and cyber security for roles based in Melbourne.
DXC are partnering with the Australia and New Zealand Banking Group Limited (ANZ) and successful applicants will be based on-site in Melbourne. Successful applicants will initially be engaged on a fixed term contract basis with future opportunity to transition into permanent roles with ANZ in either software testing or cyber security, based upon performance and technical capabilities.
Software Testing
Software testing roles will suit people who are interested in working in a project environment to deliver software solutions. These roles will involve analysing and understanding what ANZ needs the software to do and the processes and tools used in testing to ensure that the software developed is fit for purpose and meets the needs of ANZ's people and customers.
Cyber Security
Cyber security roles will suit people who are abstract thinkers and have an interest in computer programming, networking and complex data analysis. These roles will involve keeping the bank's technology services safe and secure, monitoring various cyber-attack vectors and becoming proficient in a range of tools used to protect the bank.
This is a great opportunity to become a part of a forward-thinking team with a commitment to providing high quality and innovative services, apply today.
---
Eligibility criteria
To apply you must meet the following essential criteria:
Part 1 Criteria – essential
Be aged 18 years or over
Provide a written clinical diagnosis of ASD
Satisfy the requirements of ANZ's employee security screening checks
Be able to attend the one-day workshop and all of the 4-week paid assessment program (see below for details)
Part 2 Criteria – desirable
The criteria below are highly desirable but not required:
A tertiary qualification, preferably in a Science, Technology, Engineering or Mathematics (STEM) discipline.

Experience in software testing, business analysis, computer programming, data analysis, networking, network security, system administration, or similar IT-oriented tasks.

A strong interest in learning and performing IT-related tasks.
Applicant consideration
Applicants should consider the distance and the daily commute options to and from ANZ Centre at 833 Collins Street, Docklands, Melbourne, Victoria 3008.
---
How to apply:
If you satisfy everything under Part 1 eligibility criteria above, you can apply by following these steps:
Step 1:
Send in the following items via email to: autism_work@dxc.com
An application letter detailing any experience, interests and skills.
A CV or resume outlining your educational experience and any supporting references, testimonials, certificates, etc.
Evidence of a positive clinical ASD diagnosis e.g. Diagnostic Assessment.
Step 2:
Complete the web-based questionnaire which you can find on this website:
https://goo.gl/forms/LNZtw23H0IKKXLkP2
Applications close on Thursday 16th November – please ensure you have submitted all the required information by this date.
Upon successful completion of the above steps, applicants will:
Receive an acknowledgment of receipt of application within 24 hours, during normal working days.

Be informed by Monday 20th November 2017 whether your application has been:

Confirmed as successful, meaning you will move on to the selection process (see below)

Kept on file, meaning you haven't been successful this time but we will hold your details for consideration for future opportunities in the DXC Autism@Work Program, or

Declined
---
Selection Process:
If your application is confirmed, you will be invited to a one day workshop (the duration of the workshop is about 6 hours). The workshop is likely to be held between 27th to the 29th November 2017. The workshop is designed to assess your aptitude, motivation and logical thinking and will help us select those people who will be invited to attend the detailed 4-week paid assessment program.
Candidates who are selected to attend the workshop must be prepared and available to start the paid 4-week assessment program, which is split into two 2-week blocks. The first block commences on Monday 11th December 2017 and runs until Friday 22nd December 2017. The second block commences on Monday 15th January 2018 and ends on Thursday 25th January 2018.
By Friday 1st December you will be informed whether your application has been:
Confirmed as successful, meaning you will move on to the paid 4-week assessment program

Kept on file, meaning you haven't been successful this time but we will hold your details for consideration for future opportunities in the DXC Autism@Work Program, or

Declined
The paid 4-week assessment program uses robotics to determine how candidates perform when faced with a range of IT tasks. It will involve project work using modern software development techniques and is structured around an agile framework. In a supportive environment candidates will have the opportunity to showcase/demonstrate their skills and abilities, working as a team.
Upon completion of the assessment, successful candidates will be offered either an entry level Software Test Analyst or Cyber Security Analyst role, by Monday 29th January 2018. Successful candidates will be expected to start their contract with DXC on Monday 5th February 2018, they will initially have an orientation week in the DXC offices in Melbourne and then go on to orientation and working at the ANZ Centre, Melbourne.
Candidates not offered a contract at this stage will either have their details and results held for consideration for future opportunities or declined.
---
Process summary
| | |
| --- | --- |
| Key Actions | Date |
| Applications open | Monday 30th October 2017 |
| Applications close | Thursday 16th November |
| Notification of acceptance to 1 day workshop | Monday 20th November 2017 |
| Attendance at a one day workshop | Within Monday 27th to Wednesday 29th November 2017 |
| Notification of acceptance to 4-week assessment | Friday 1st December 2017 |
| Start of 4-week assessment block 1 | Monday 11th December 2017 |
| End of 4-week assessment block 1 | Friday 22nd December 2017 |
| Start of 4-week assessment block 2 | Monday 15th January 2018 |
| End of 4-week assessment block 2 | Thursday 25th January 2018 |
| Notification of DXC contract offer, if successful | Monday 29th January 2018 |
| Start date at DXC | Monday 5th February 2018 |
| Start date at ANZ | Monday 12th February 2018 |
More information
Find out more about our partner ANZ here