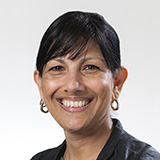 Welcome to our first Newsletter in 2016!
The beginning of the year has revolved around the launch of ASDetect, an app designed for parent use to facilitate the early identification of autism, with nearly 6000 downloads already made since 14 February. It has been positively received with wide media attention, and The Minister for Industry, Innovation and Science in the Australian House of Representatives, Christopher Pyne, even tweeting about it! You can read more about the app in this Newsletter.
Our researchers have spent much of the quarter writing grants, and we have our fingers crossed that these will yield some rewards to further our research efforts. To do so, we have also welcomed a new cohort of scholars wanting to dedicate their efforts to research on autism. A special welcome is extended to Hiroko Kawashima who has travelled from Japan to work with us. Hiroko will extend our collaboration there with Professor Kezuka and her team who are implementing our early identification approach in rural Japan. Dr Lauren Hollier has also joined our team this year as an Autism CRC Postdoctoral Fellow. She will assist us in implementing Social Attention and Communication Surveillance as well as working to build up the Australian Autism Biobank.
The NDIA has recently released its Early Childhood Early Intervention (ECEI) Approach. I am one of a number of members on the autism expert group who have been working together to advise the NDIA on the best approaches for early intervention for children with autism. A number of us are concerned that the somewhat generalist ECEI approach that was released may not address the specific needs of all children with autism. We are committed to continuing to work with the NDIA to ensure that the needs of all Australian children with autism are able to be fully addressed by the NDIS (due to be rolled out in the Northern suburbs of Melbourne in July 2016). Individuals with autism should be able to contribute to society to their full capacity, and timely access to adequate early evidence-based interventions is the best way to achieve this.
The topic of 'Living a meaningful life with autism' was recently profiled at La Trobe University's inaugural Bold Thinking Series. OTARC Principal Research Fellow, Associate Professor Amanda Richdale and I were joined by Nik Nikoliev (a person with autism), Judith Brewer (AO and Chair of the Autism CRC Board), and John Doyle (actor, comedian, screenwriter, and brother of Jen, an adult with autism) to discuss best ways to promote a meaningful life for people with autism regardless of whether they have a disability of not. This successful event saw the Clemenger Theatre at the NGV at full capacity, with ABC journalist Francis Leach facilitating the conversation between panel members as well as the audience.
I wish you all a pleasant autumn.
Our Regular features: