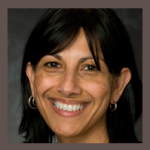 Professor Cheryl Dissanayake, MAPS, Director
I want to begin my report by acknowledging the contributions to our centre made by our first post-doctoral fellow employed within it, Dr David Trembath, who left us recently after over three years of service to undertake a Senior Lectureship in Speech Pathology at Griffith University. In addition to being an outstanding researcher, supervisor and colleague, David also served in our Early Assessment Clinic (EAC) for ASDs. We often received reports from families after their assessments at the EAC remarking on his excellent clinical skills. A man of many talents, we all at OTARC will miss him dearly, and wish him well for his new adventure on the Gold Coast!
I'd like to also take the opportunity to remind you about our OTARC Research Forum on July 26. This forum is a special event to thank past and future participants in research at OTARC. It is free to those who sign up for our Participant Register. Find out more at our blog page.

CRC Update
The CRC (for Living with ASDs) Executive has been working hard to finalize details of the contract with the federal government over the last months, and CRC activities will commence formally on July 1. We are very excited to begin this new initiative which I am confident will evidence great change for those living with ASDs and their families over the next eight years and beyond.
Five years of OTARC
We shall celebrate our fifth anniversary this month and it's with pleasure that I reflect on our growth and development over this time. Mrs Olga Tennison's extraordinary generosity and the commitment of our growing numbers of staff and students as well as by our research partners and funders has meant that the Olga Tennison Autism Research Centre will undoubtedly celebrate a decade in 2018! IMFAR 2013 saw eight OTARC staff and student researchers travel to the Basque country, San Sebastian in Spain. Amidst much ingestion of pinxos (Basque term for tapas) and Spanish wine while meeting up with our international collaborators, we all did manage to present our research findings, participate in preconference workshops, a number of Special Interest Groups, and even lead one of only six Scientific Panels (see the list of presentations by OTARC staff and students below).
Indeed the meeting was well attended by many Australian researchers and clinicians, as evident during a large and boisterous dinner of around 30 folk at one of the local restaurants, which was all but taken over by us. While the content of the presentations and posters was excellent overall, there were few significant changes in research direction noted overall in the field. A highlight was the keynote by Dr Maureen Durkin who reminded us that what we know about ASDs comes from a minority of wealthy western countries where less than 20 % of the world's population lives and with fewer than 10% of births internationally! She talked about a more inclusive and global approach to understanding ASDs and in providing support. To this end, three of us from OTARC participated in the "Global Knowledge Translation for Research on Early Identification and Intervention in Autism" Special Interest Group, chaired by Drs Mayada Elsabbagh and Petrus de Vries, given our increasing involvement internationally on this very topic. Indeed, Dr Barbaro is training staff in Dhaka, Bangladesh as I write this! (For more details of Dr Barbaro's Trip to Bangladesh go to 'OTARC People Out and About – Link)
To read about our latest Publications
To read about our latest grants
Other posts connected to the Director's report