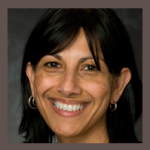 Welcome to another year of Another Piece! We got off to a flying start at OTARC with new students, new grants and, of course, new research projects.
Two in particular are very special projects.  The first, being led by new postdoctoral fellow, Dr Darren Hedley, represents a partnership between OTARC, Hewlett Packard (HP) and the Australian Department of Human Services (DHS). HP have engaged the Danish company Specialisterne, to adopt the Specialist People Foundation model to recruit adults with an ASD. The Dandelion project prepares these adults for job readiness, and they are then placed within the DHS to undertake software testing.  Our aim is to establish a program of research to understand the initial success factors during adoption of the Specialisterne model and the ongoing social impact and employment benefits for people with ASD and their families.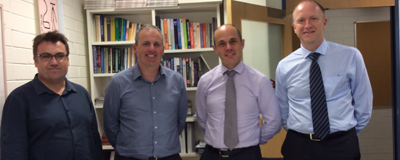 The second project, like the first, focuses on social participation, and has been funded by the National Disability Insurance Agency. We seek to establish the outcomes for very young children with ASD receiving an early intervention program while being fully included within a mainstream early childhood setting.
Each of these exciting projects will directly inform the delivery of services for people with an ASD, designed to positively impact on their wellbeing.
Following the success of our 'Frame of Mind' exhibition in 2014, we have invited several artists with an ASD to submit their work. The requirement is that there is a human figure as the central motif in each work, and the selected works, curated by Alex Aulich. Frame of Mind 2015 – The figure and beyond, will be exhibited at the Writer's Block Cafe at the La Trobe Library during the month of April in recognition of World Autism Awareness Day 2015, which is on 2 April. The exhibition will be opened by Stuart Purves, National Director of Australian Galleries.
The International Meeting for Autism Research will see many of our researchers – both students and staff – travel to Salt Lake City in the US in May to present their research findings.  For the first time, the International Society for Autism Research are hosting an IMFAR Regional Meeting in Shanghai in November 2015, providing an excellent opportunity for researchers in the Asia Pacific Region. I have been invited to be on the Program Committee for this meeting.
In addition to presenting our research findings at conferences, our team continues to disseminate findings via pod- and vod-casts, which are available on our blog, itunes, itunesU, SoundCloud and of course YouTube. These are proving to be increasingly popular. Links to this content is provided within this autumn edition of Another Piece, which I hope you will enjoy.
Regular Features: