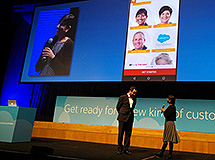 Another year is nearly over and I wonder how we got here so quickly? It doesn't seem long ago that I was taking down our Christmas tree – which I traditionally do on Jan 6th each year!
It has, as always, been another busy and fruitful year with a number of new projects realised. Foremost amongst these has been the launch of ASDetect, an app we have developed for parents based on our research on the early identification of Autism. This is the realization of a partnership with Salesforce.com who built the app for us, and which they profiled at the Salesforce Advantage tour in the Asia Pacific where I presented at several venues. Our Senior Advisor on Operations and Projects, Wojciech Nadachowski, led this project and provides more details elsewhere in this newsletter. Two new staff have joined us to support this project (Mick Leahy and Mel Denham).
Our collaboration with Hewlett Packard, Specialisterne and the Federal Department of Human Services has been another really exciting project designed to maximise opportunities for meaningful work for adults with Autism. Indeed, we now have Specialisterne Australia embedded at OTARC. This innovative project was recently profiled on the ABC 7.30 Report. It is described in more detail by Dr Darren Hedley in this newsletter.
Our work within the Autism CRC, now in its third year, continues in earnest, as does our research on the intervention outcomes of children receiving the Early Start Denver Model at the Victorian Autism Specific Early learning and Care Centre (ASELCC). We shall soon learn of the results of the Randomized Controlled Trial that was conducted this year to examine the outcomes of young children with Autism receiving their intervention within a mainstream versus an autism-specific playroom.
We have farewelled a number of staff recently who have made wonderful contributions to our centre over many years (Dr Heather Nuske, Carmela Germano, Dr Nusrat Ahmed,) and we will soon also farewell Dr Giacomo Vivanti who has led our research program at the ASELCC with much distinction. I look forward to introducing you to their replacements in 2016.
I recently attended the International Meeting for Autism Research – Inaugural Regional Conference in Shanghai, China, for which I was on the Program Committee. It was well attended by colleagues from surrounding nations as well as a number of Australian scholars, including those from OTARC. The need for more capacity around Autism in low resource countries was a common theme at the meeting. Developed nations such as ours have much work to do in the region!
Finally, I would like to wish our readers compliments of the season. I look forward to the break ahead and, thereafter, to bringing you more news about our research developments in 2016.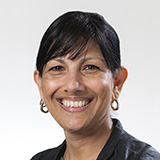 Our Regular features: