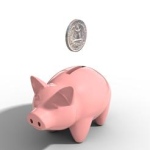 To fund our research activities at OTARC we rely on the support of private and corporate donors. Our thanks are extended to the following individuals and organisations, who have made donations this quarter.
Mrs Olga Tennison
Fishing Rod Foundation
Mrs Maryon Walters 
An Anonymous donor
You can also help us by making a tax-deductible donation.
Donations can be made online or via mail or telephone. Visit the La Trobe University Online Payments to make an online  donation. If you prefer to send us a cheque, please make it payable to La Trobe University.
Remember to specify that your donation is to the Olga Tennison Autism Research Centre (OTARC).
Please note that all donations to OTARC have to go through La Trobe University and are tax deductible. If you need more information, please call (03) 9479 2497 or email otarc@latrobe.edu.au.
Your donation will help us to ensure that valuable research the Olga Tennison Autism