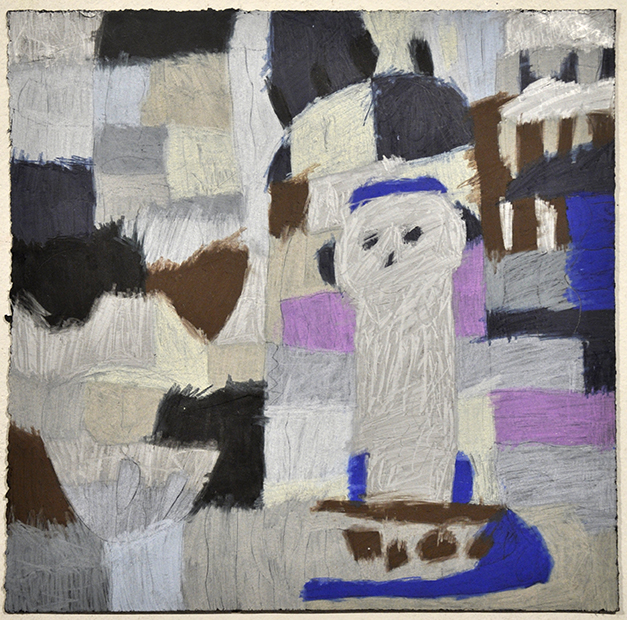 Not titled 2013


prisma coloured pencil on paper




38 x 38.5 cm




Courtesy the Artist and Arts Project Australia, Melbourne
Frame of Mind is an Autism awareness campaign that invites you the viewer to engage with the work of seven contemporary artists.
Michael Brennan
Acting Senior Curator, LUMA (La Trobe University Museum of Art)
George Aristovoulou's drawing, Not Titled feels gentle to me. There's something in the texture created by the repetitive line work that evokes the softness of woven fibres – perhaps reminiscent of a patchwork blanket or quilt. All at once there is a coolness and a warmth. The dominant palette of variant greys makes me think of wintery skies while the flatness of the surface recalls a blanket to draw around yourself – much like the way that the Silver Figure is surrounded and subsumed by the shapes that share its space. There's something reassuring in this – a feeling of comfort; a sense of safeness; a space of caring and care.
FRAME OF MIND: SHARE YOURS BY COMMENTING HERE ON ARISTOVOULOU'S NOT TITLED