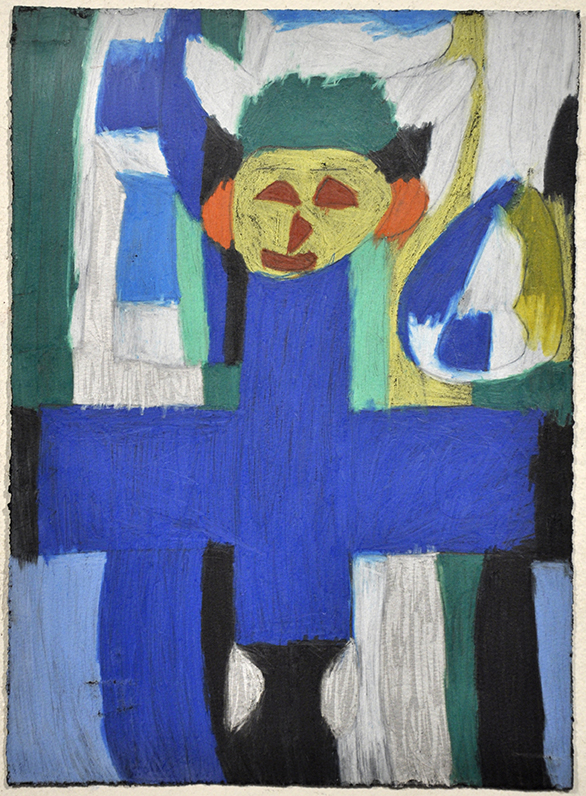 Not titled 2014
primsa colour pencil on paper
38.5 x 28 cm
Frame of Mind is an Autism awareness campaign that invites you the viewer to engage with the work of seven contemporary artist.
Michael Brennan
Acting Artistic Director, LUMA (La Trobe University Museum of Art)
Not titled takes with it the medium and the approach of George's other work in the exhibition, but with a different sense of assertion and presence. It's almost as if this figure is captured at a different time of the year. Winter has passed and Spring has begun. The colours in play start to spring forth from their background and the figure stands front and centre, arms outstretched to mimic the shape of a target or a cross. This figure asks to be looked at – it takes up space and in centre of the world. One can only wonder what Summer might bring.
FRAME OF MIND: SHARE YOURS BY COMMENTING ON ARISTOVOULOU'S NOT TITLED HERE