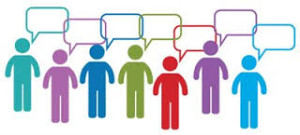 Many adults with ASD struggle to live independently and achieve their full potential.  Researchers from the Olga Tennison Autism Research Centre (under the Autism CRC), with the help and support from AMAZE, Aspergers Victoria and Alpha Autism seek to address this problem by conducting a program of research with the aim of finding out more about the well-being of adolescents and adults with ASD and their families.
This project has the potential to provide important knowledge that will be reported to the Federal Government and will inform future interventions, services and policy.
At this early stage of the project we would like to provide an opportunity for adults and their families to have a greater say in the direction of research into issues affecting them.
When: Wednesday 8th October 6.30-8.30 pm
Where: Western Lecture Theatre 2, La Trobe University, Bundoora Campus.
Bookings are essential. Register here.
All people attending the forum are invited to complete a survey (Closed) about educational and employment experiences for adults with ASD, and how you access information on ASD topics. People who are unable to attend the forum are also invited to complete this survey.
Adult Forum Program
Tom Gleisner will be the moderator for the panel discussion. Tom Gleisner is a writer, presenter and member of Working Dog, one of Australia's most successful film and television production companies. His credits include films such a The Castle and The Dish, television series such as The Panel, Utopia and Have You Been Paying Attention? and the recent MTC play The Speechmaker. Tom helped establish The Learning For Life Autism Centre and currently serves as a Patron for the organization.
1. Introduction (10 minutes): Associate Professor Amanda Richdale.
2. Presentations:
an adult with autism (10 minutes);
a parent of an individual with autism (10 minutes);
3. Panel (approx 1 hour)
Moderator:  Tom Gleisner.
Panellists: 3 parents/caregivers ; 3 individuals with ASD; 1 service provider.
4. Closing remarks (15 minutes): Associate Professor Amanda Richdale.
5. Tea, coffee, and biscuits: Attendees can talk to the researchers and ask questions.