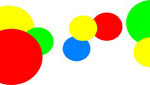 By Mr Ed Duncan, Speech and Language Therapist and Senior Coordinator of the Margot Prior Wing
Waitlist
As mentioned previously, The Margot Prior Wing have implemented a new online registration process for our service. Families of young children with autism can register their interest in the service through our website. It is important that families understand that there we have only a restricted capacity to offer a service especially in light of the increasing demand.
ESDM Training
There certainly appears to be a growing amount of interest in the ESDM both locally and globally. The MPW ESDM trainers have recently presented a number of workshops on the ESDM including a special trip to India, which is described in this news release below.
The MPW is excited to be able to announce that Dr. Cynthia Zierhut from the MIND Institute at UC Davis, Sacramento will be visiting the MPW in late July 2013. Dr Zierhut is currently the Project Manager for the Parents and Toddlers at Home (PATH) Study at UC Davis. During her visit Dr. Zierhut will hold an ESDM parent support workshop designed for families of young children with ASD. Spaces for this workshop will be limited. We will have more information about the workshop soon but if you are interested in this exciting opportunity please register your interest by emailing Parise at P.Gentikoglou@latrobe.edu.au .
MPW Open Days 2013
Our Open Day will be held on Tuesday 23rd April. On this day we will conduct four structured 'talk and tour' sessions that run for approximately 1.5hrs each across the morning and afternoon here at the MPW. The session times are 9 am; 11 am; 1:15 pm and 3:15 pm.  Each session concludes with a brief tour of the Margot Prior Wing, highlighted by some time spent in our dedicated Observation Room, which is ideally situated between the two autism-specific playrooms.
Places are allocated on a first-in basis, for further information, or to reserve a place for Open Day 2013, please email Parise Gentikoglou at P.Gentikoglou@latrobe.edu.au stating your name and preferred session.
Margot Prior Wing staff travel to India to provide innovative training 
From La Trobe University's UNINEWS March 11, 2013