Report by Dr Kristelle Hudry
August 2013 saw the beginning of a very exciting new development. Drawing on the expertise of OTARC researchers, PSY3ASD: Understanding and Treating Autism Spectrum Disorders was launched through La Trobe University's School of Psychological Science. This is the first, undergraduate semester-long subject dedicated to ASD in Australia. The vision of Prof. Cheryl Dissanayake, PSY3ASD was developed and coordinated by Dr Kristelle Hudry. Lectures were taught by various members of our team of OTARC researchers and staff – Dr Josephine Barbaro, Dr Giacomo Vivanti, Dr Cherie Green, Associate Professor Amanda Richdale, and Dr Nancy Sadka, as well as Professor Dissanayake and Dr Hudry – with support from other La Trobe staff and postgraduate students with interest and expertise in ASDs. Lectures were delivered to 340 students. These originated from La Trobe's Bundoora campus in Melbourne, with video-conferencing to students at La Trobe's Bendigo and Albury-Wodonga campuses. Fortnightly tutorials were facilitated by OTARC postgraduate students Lisa Rumney and Heather Nuske in Melbourne, by Tim Godber in Bendigo, and by Dr Sharon Hanna in Albury-Wodonga.  Students from various disciplines, including Psychological Science, Occupational Therapy, Health Science, Law and education, were enrolled in this new subject.
In running PSY3ASD, our aim was to give students an appreciation of the many different faces and facets of ASD. Students learned about the evolving history of our understanding of ASD, from Leo Kanner's first case studies through to the recently-published diagnostic manual, the DSM-5. We drew on OTARC's research strengths in early identification and diagnosis of ASD in toddlers to teach students about diagnostic best-practice and ways in which research can be translated into improved community service. We covered genetic and neuro-biological features of ASD, as well as behavioural presentation across the lifespan. Drawing on OTARC's strengths in promoting and evaluating early-intervention, we taught students about the various models which are used in Australia and around the world to support preschoolers and school-aged children with ASD. We considered how ASD can impact upon an individual's development and life broadly, including commonly co-occurring conditions such as sleep difficulties, anxiety, gastro-intestinal problems, and adaptation to life beyond school.
We also considered the potential broader impacts of ASD on others, including parents, siblings and extended family members, highlighting the important need for communities to support these individuals as they support a loved one with ASD. Along the way, students were encouraged to think critically about information they might see in the media about ASD, to carefully consider how and why messages might be presented, and how these may be delivered and received by parents and families, individuals with ASD themselves, businesses and organisations, governments, etc. Students completed the subject with a clear idea of the state of ASD research and practice in Australia, and with a hint of exciting things on the horizon (e.g., the Cooperative Research Centre for Living with ASD).
At the time of writing, the first offering of PSY3ASD is complete. We are in the process of finalizing students' assessment results and will have the opportunity to read written feedback provided by the students, once all of the results are finalized. In the meantime, we have had very positive informal feedback from students during Staff-Student Consultation Committee meetings held during the semester, via comments from students on the PSY3ASD on-line discussion forum, and from our tutors who have met students fortnightly in small groups. Two members of our teaching team, and one student at the Bundoora campus, have shared comments on their experience with PSY3ASD: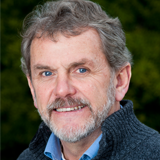 Tim Godber (Lecturer in Psychology and PSY3ASD Tutor at the Bendigo campus):
 "Being involved in the introduction of any new university subject is exciting, but even more so when it is the first of its kind in Australia. Students at Bendigo were certainly aware that they were part of something special. Students have said that they appreciated the wide diversity of topics and lecturers, with the contribution from a parent with two children with ASD being the most emotionally powerful.

I found that the tutorial program supporting the lecture series was very appropriate for these students. Tutorials usually take some time to get bedded down in a new subject. Again, I think most students saw the standout tutorial as the one featuring parents of children with ASD. Prior to hearing these interviews, students said they had only viewed ASD in an abstract way. This tutorial introduced students to the reality of the lived experience of many parents.

From my own perspective as a tutor for PSY3ASD, being exposed to recent findings from cutting-edge researchers was especially gratifying. My own interest in ASD began in 2003 when I was a psychologist on a local multidisciplinary autism assessment team. For me, the assessment and diagnostic issues covered in PSY3ASD were therefore of particular interest, and it was especially fortuitous that the first offering of this subject coincided with the release of the new DSM-5 diagnostic criteria, earlier this year."
Ms Lisa Rumney (OTARC Postgraduate student and Tutor for PSY3ASD at the Melbourne Campus):
"I had the pleasure of being one of two tutors for PSY3ASD at the Melbourne campus this year. It was very rewarding to witness the students being so interested and involved in the content of this subject. Across the semester, I was often approached by students who wanted to tell me how much they were enjoying what they were learning. 

It was encouraging seeing these young people developing a solid foundational understanding of ASD, hearing about ASD from various angles; the personal impact of ASD, clinical issues around ASD, and what we know from research. Some of the students told me that taking PSY3ASD had really 'opened their eyes' to the world of ASD from various points of view, including understanding the experiences of raising a child with ASD, or what it means to be an adult with ASD, and what the current state of research is in this field. In tutorials, students often shared their professional or family experiences of ASD with the group to provide personal perspectives.

Very excitingly, many of the students described feeling inspired to continue their studies in the area of ASD further, or to seek to work professionally in the field of ASDs, because of their experience with this subject."
Ms Courtney Daly (Student enrolled in PSY3ASD and OTARC volunteer):
"In undertaking PSY3ASD this semester, I have come to appreciate the full picture of ASD and the variability of this condition. Beforehand, I had a very clinical idea of ASD; I understood the key features and characteristics, but this was restricted to a text book idea of the disorder and its diagnosis. This subject offered the opportunity to expand my understanding and to consider the impact of ASD from the perspective of the affected individuals and their families. The contrast between the perceptions of those living within the ASD community (individuals with ASD and their family members) and the perspectives presented in the wider public field (i.e., the media), suggests some significant prejudice that requires scrutiny.

Having some small insight into what day-to-day life can be like for the families of an individual with ASD made quite a profound emotional impact on me, motivating my own personal learning toward a better understanding of ASD and of the supportive networks and interventions needed for families. PSY3ASD provided a good overview of the current understanding of the condition, but also presented an essential perspective from those most directly affected by ASD, and highlighted how ongoing research endeavours to inform community practice and public opinion."
Currently, PSY3ASD is an elective subject within the offerings of the School of Psychological Science at La Trobe University. As such, it is scheduled to run every other year (so next in Semester 2, 2015). Whilst enrolment in 2013 was only available to students at La Trobe University, we will look into options for extending this to be open to interested students at other Universities in the future. In the meantime, look out for our enthusiastic graduates in your communities around Melbourne, Bendigo, and Albury-Wodonga.