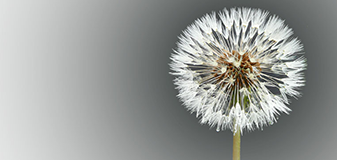 Dr Darren Hedley, OTARC HP Research Fellow
We are six months into our research on the Dandelion Program – an employment program initiated by Hewlett-Packard Enterprise, the Department of Human Services and Specialisterne Australia aimed at creating a pathway to meaningful employment for adults on the autism spectrum.
The program provides selected individuals with Autism a 3-year traineeship as a software tester. It includes significant workplace support for these individuals which is provided by someone with extensive experience in Autism Spectrum Disorders who works closely with the trainees. So far, the program has provided jobs to 38 adults with a diagnosis of an Autism Spectrum Disorder.
Previous research has identified the many challenges adults on the autism spectrum face entering the workforce, backed up by the lived experiences of people with Autism. In particular, we know there are exceptionally high rates of unemployment and underemployment where, for example, individuals are placed in low level, unskilled and low paying jobs. It may be that human resource and employer focus on social aptitude and teamwork creates a barrier to employment of individuals with Autism. Indeed, over half of the employed adults on the spectrum who responded to a recent Australian survey indicated they needed support to find employment. Furthermore, around two-thirds of these same individuals also indicated that they would like support at work for their symptoms of Autism.
In our research, we are tracking the transition to work of the adults who have been selected for the Dandelion Program across three States in Australia. The research addresses a significant gap in the scientific literature concerning the transition to work and the effectiveness and benefits of employment programs that target adults on the spectrum.
We are looking at specific outcomes that include loneliness and social supports, quality of life, psychological wellbeing and mental health and also job satisfaction. While it is too early to say anything definitive about our finding so far as we are still collecting data, we can report some interesting preliminary trends.
Consistent with the research literature, although around 25% of job candidates had a TAFE diploma or Bachelor's degree or higher, the unemployment rate in our sample was around 63%, with 34% of the total group engaged in unskilled, part-time work. In terms of transition to work, we have found that individuals employed in the program for 6 to 8 months are reporting fewer psychological concerns, including lower levels of anxiety and loneliness, improved social relations and a sense of belonging compared to individuals who have only just started in the program. The trainees also reported significantly higher levels of job satisfaction with the program compared to their previous jobs.
While these trends are promising, our primary research goal is to follow the teams over time to see if these improvements might be attributable to engagement in the program. We will continue to provide updates on further findings as they become available.