OTARC Fast Facts 2017
There were 2,859 people on our Research Participant Registry. 315 (11%) of these were aged 18 or older.
Our researchers and students published 40 publications and gave 61 conference presentations.
The mobile app ASDetect reached a cumulative total of 20,000 downloads.
Podcasts on autism research topics were downloaded 23,900 times.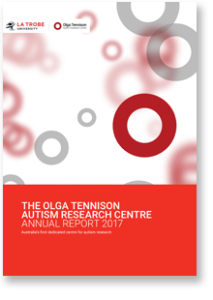 Download the PDF of the 2017 OTARC Annual Report