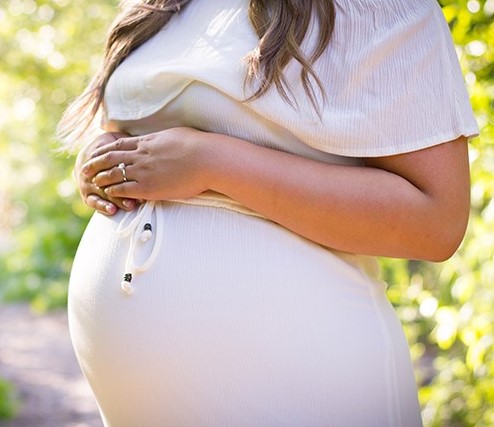 For pregnant women (in Melbourne and Perth) who:
Have a family history of Autism, ADHD or intellectual disability
Live in the Melbourne area and are willing to visit La Trobe University (Bundoora) 4 times in 2 years, with possible additional in-home visits if randomised into the treatment group
Speak English as the main language at home
Are pregnant with a single baby (eg. not pregnant with twins or triplets)
Supporting communication between parents and babies from birth
Early intervention can play an important part in reducing the challenges that accompany autism spectrum conditions (autism). Early intervention typically starts after a child receives a diagnosis, most often between the ages of 2 and 6 years of age. At present, we don't know whether commencing early inter­vention before this age, particularly during the first year of life, may also provide developmental benefits to the child.  One way to investigate this idea is to study family members of individuals with developmental conditions such as Autism, ADHD or intellectual disability. Autism is known to be heritable (to 'run in families'), and relatives of individuals with a developmental condition have a higher chance of being diagnosed with autism compared to the general population. This research will test a new program that runs from the third antenatal trimester to when the baby is 8 months of age. We want to test whether this pro­gram helps parents understand more about their baby's early social and communication skills, and in the process assist their baby's development. This research is important because it will help us to understand how we can best support parents of newborn children, and whether a program provided very early in development may deliver benefits to the family and child.
Who is carrying out the study?
The study leaders are Professor Andrew Whitehouse (Telethon Kids Institute, Perth) and Dr Kristelle Hudry (La Trobe University).
If I do decide to take part, what will happen?
The study is trialling a new program. We are conducting what is called a 'randomised controlled trial', which means that we are investigating whether this new program may provide benefit when we compare it to current healthcare practice. Once contact has been made with the research team, we will inform you of what the study involves and provide you with an opportunity to ask any questions.
What are the possible benefits of taking part?
The program that we are researching may enhance your daily interactions with your baby. All children will receive developmental monitoring by expert researchers over the course of the child's first two years of life. If we identify any developmental concerns for your baby, we will promptly offer to refer you to the appropriate services.
Who is eligible to take part?
We are looking for pregnant women who:
Have a family history of Autism, ADHD or intellectual disability
Live in the Melbourne area* and are willing to visit La Trobe University (Bundoora) 4 times in 2 years, with possible additional in-home visits if randomised into the treatment group
Speak English as the main language at home
Are pregnant with a single baby (eg. not pregnant with twins or triplets)
* (This study is also running in Perth, so if you or someone you know are interested we encourage you to still get in touch with the contact information below)
---
Contact – further information/questions
Alex Aulich, Study Coordinator
Email: CUBS@latrobe.edu.au
Phone: 03 9479 2891