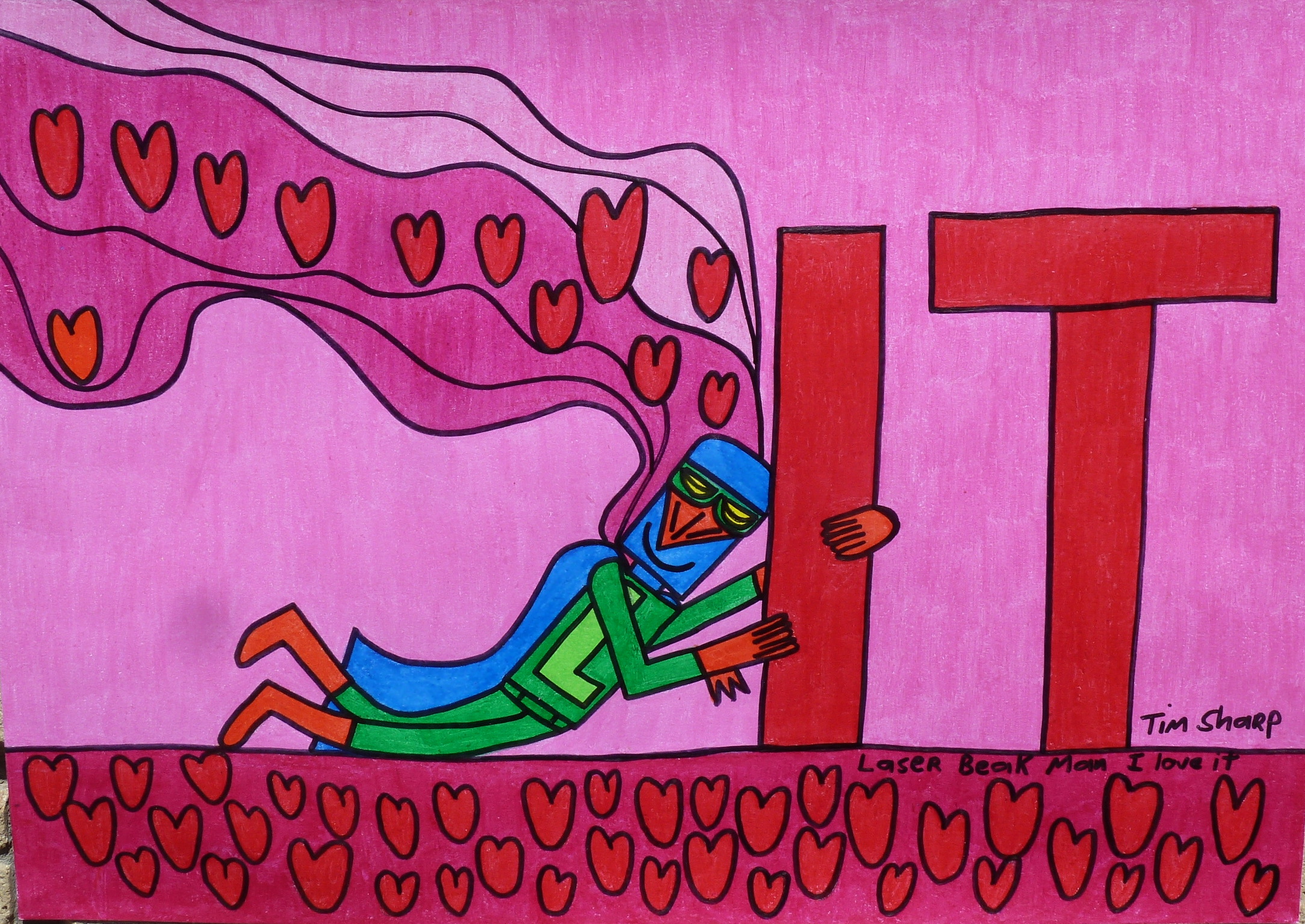 Laser beak man I love it 2014
crayon and pen on cartridge paper
29 x 52 cm
Frame of Mind is an Autism awareness campaign that invites you the viewer to engage with work of seven contemporary artists.
Fiona Sharkie, CEO AMAZE
I was drawn to this work in many ways – the use of pink and red, my favourite colours – the hearts because I am a romantic and the bliss of Laser beak man.  As a newcomer to autism, the message of this work is twofold – the hearts and the letters IT (Information Technology).  There are some assumptions about people on the autism spectrum being particularly interested and adept at IT and also that they can seem emotionless.  I have not met many people on the autism spectrum who are incredibly caring and speak of love – both lost and enjoyed.  And others that are exceptionally gifted in things IT but others who aren't.  People on the autism spectrum are as diverse as people who aren't.
FRAME OF MIND: SHARE YOURS FOR AUTISM BY COMMENTING ON LASER BEAK MAN HERE