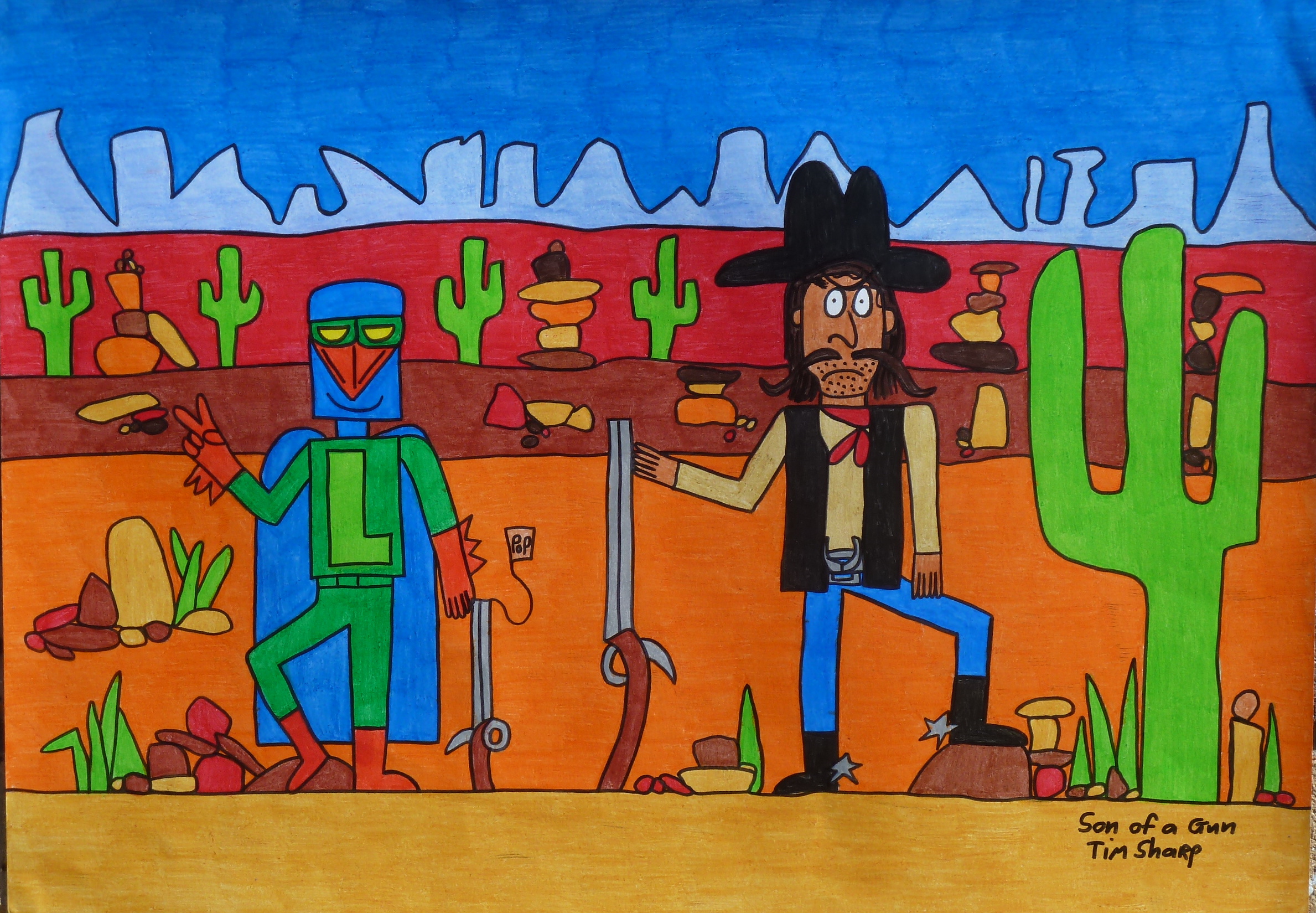 Laser beak man son of a gun 2014

crayon and pen and cartridge paper
57 x 42 cm
Frame of Mind is an Autism awareness campaign that invites you the viewer to engage in the work of seven contemporary artists.
Professor Sylvia Rodger, Director of Research and Education, The Autism Cooperative Research Centre (Autism CRC)
Son of gun is visually appealing with its colours and composition.  It speaks to me about the challenge for individuals on the spectrum who frequently try to "fit in" with the neurotypical world and its characters who are sometimes good and sometimes mean.  However, their interpretation of reality is frequently different.  Laser beak man is pictured with an "L" plate, as a Learner who is trying to be like the cowboy.  While the cowboy has a mean expression on his face,  a big gun and tough posture, Laser beak man has a smiling face and a small gun that goes 'pop' as well as giving a peace sign.  His posture is a mirror reflection of that of the cowboy he is trying to emulate.